As I returned to the office today, I thought about my great experience meeting with the most wonderful family over the past weekend. I met wish teen Cindy, her mom and sister in Pittsburgh, where her wish came true to meet the Pittsburgh Steelers.
We all arrived at the Steelers practice field on Saturday and Cyndi watched in excitement as they practiced their plays. After they finished, they all began to walk over and sing Christmas carols to Cindy. She met her favorite players, Troy Polamalu, Ben Roethlisberger and Hines Ward plus many more.
After that, we walked over and got a tour of the offices where they go over plays and where the "real" Super Bowl trophies are displayed.
On Sunday, Cindy, her mom and her sister headed over to their box seats at Heniz Field where they got to watch the Steelers play up close.
Cindy and her family were so thankful for everything the Steelers had done for them. I'm so glad to have met Cindy and her family. Thank you, Cindy. I hope you had the time of your life!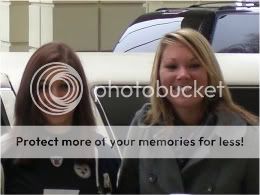 Vanessa
Wish Department
Tags: Ben Roethlisberger, football, Hines Ward, Pittsburgh, Steelers, Troy Polamalu, Wish Granted